By Harry C. Blaney III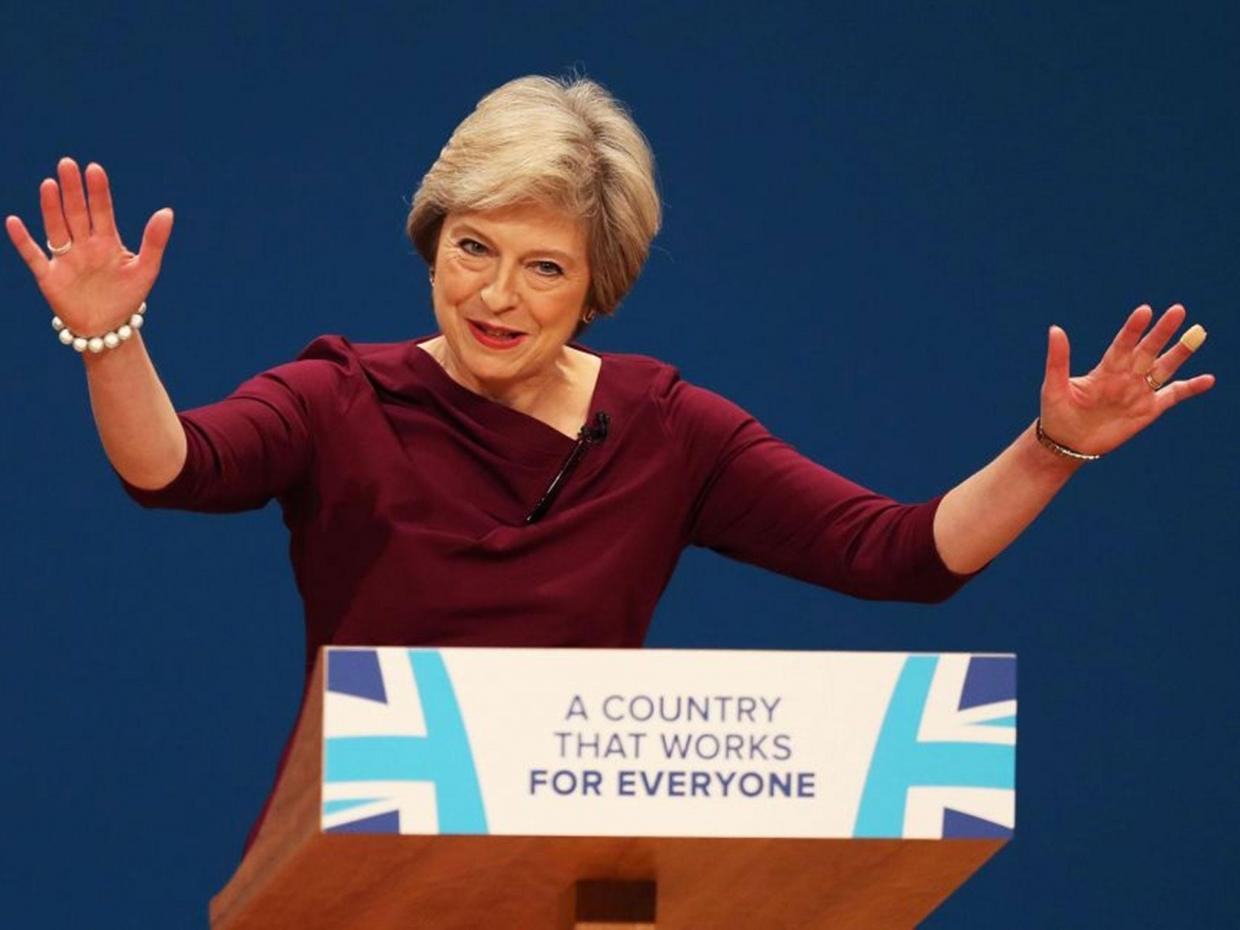 The latest pronouncement of Prime Minister Theresa May at the Tory Party Conference in October provided an especially harsh and rigid statement of future relations with the EU that amounts to a declaration of self-destruction for an open, influential, and prosperous United Kingdom. It was a red-meat speech for her Tory Euroskeptic xenophobic co-conspirators which likely leads to a weakened Britain and into a very dark space that makes Britain and Europe less secure. It brings delight to Putin, undermines greatly the "Special Relationship" with America, and not least emboldens the worst elements in our societies to rise into power.
I have been watching the process of European integration since 1964 and served at the US missions to both the EU and NATO, as well as living for a while in Britain studying European-US relations. But I could not imagine any sane leader after 40 years of building close cooperation and many gains from unity, would bring about such a break in the linchpin of Europe unity and security. I was in Britain for the last phase of the Brexit debate and vote and saw the sad aftermath which had much of the quality I am seeing today with Trump.
Reading Prime Minister Theresa May's October Tory Conference speech, I was horrified at the false promises made, the emphases on "controlling" immigration, and thinking she can get a good deal that is NOT on offer and that giving the slogan "Global Britain" she can wash away the ugly reality of a small, divided, and weakened and yes, more isolated Britain.  Prime Minister May talks as if she was living again in the 19th Century, focusing on sovereignty and making our own laws, etc.
Americans will always see Britain as our friend an ally but the first call in a crisis will likely not be to London but to Berlin and Paris. Also to say there is no turning back is to say that the old British tradition of realism and pragmatism to redress an unimaginable error is like heading towards the cliff knowing the results. To not permit a vote on the issue when new valid information on costs and dangers emerges is the height of irresponsibility.
Already we see in Britain increases in brutal attacks on those that look different.  After the lies and exaggerations that were told by Nigel Farage and his partner in the vitriolic Leave Campaign Boris Johnson, that Britain would, in effect be great again (familiar words here in the corrosive presidential campaign), outside the EU.  They said all would prosper and those pesky job robbing foreigners would be taken care of and not bother us any more. The big lie of course was to say that Britain would get almost all it wanted from the despised EU even as EU leaders said it would never happen.
Today sadly the EU and more importantly the concept of a peaceful, united, prosperous, and secure Europe seems at risk. The EU unity problem was exacerbated by the "Great Recession" and the failure of the EU to come to the true assistance of the endangered vulnerable states. Many countries including Britain decided to embark on disastrous austerity policies that left far too many people behind, desperate, and feeling hopeless. For this the blame rests unequivocally on the Conservative Party.
Further, the evil stench of Trump is mirrored sadly in today's UKIP and Right of the Tory Party with its hyper nationalism and bigotry, as well as the French Le Pen National Party and in Germany in the Alternative for Germany with their neo-Nazi bent.  Brexit and May's harsh speech can only embolden these fanatics.
And now after the Brexit vote. I never have been so concerned not only for Europe, but also for the implications of a deteriorating, divided, selfish and myopic continent for global governance. No wonder that Vladimir Putin is licking his chops over a weakened and divided West.
We are living in a high risk world that calls for greater unity and cooperation, not less. A Continent fighting itself can't help the rest of the world fight global warming, terrorism, poverty and inequality, and not least deal with the dangers of nuclear weapons nor defend itself against the real dangers of authoritarian aggression near and far.
BELOW ARE SOME EXCERPTS FROM PRIME MINISTER'S SPEECH WHICH ILLUSTRATE THE CONSEQUENCES OF BOTH PANDERING TO THE EXTREME RIGHT AND DISREGARDING THE LONG-TERM NATIONAL INTEREST:
Crediting Brexit as a Conservative Victory
"But come on.  The referendum result was clear.  It was legitimate.  It was the biggest vote for change this country has ever known.  Brexit means Brexit – and we're going to make a success of it."
"Now of course, we wouldn't have had a referendum at all had it not been for the Conservative Party – and had it not been for David Cameron.  And I want to take a moment to pay tribute to David……"
Valuing Total Sovereignty over the Benefits of Cooperation
"But what we are now talking about is very different.  Whether people like it or not, the country voted to leave the EU.  And that means we are going to leave the EU.  We are going to be a fully-independent, sovereign country, a country that is no longer part of a political union with supranational institutions that can override national parliaments and courts.  And that means we are going, once more, to have the freedom to make our own decisions on a whole host of different matters, from how we label our food to the way in which we choose to control immigration."
Brexit Will Happen
"Having voted to leave, I know that the public will soon expect to see, on the horizon, the point at which Britain does formally leave the European Union.  So let me be absolutely clear.  There will be no unnecessary delays in invoking Article Fifty.  We will invoke it when we are ready.  And we will be ready soon.  We will invoke Article Fifty no later than the end of March next year….."
Flagrant Denial of Dismal Economic Forecasts
"And it has also meant that we have given some certainty to businesses and investors.  Consumer confidence has remained steady.  Foreign investment in Britain has continued.  Employment is at a record high, and wages are on the up.  There is still some uncertainty, but the sky has not fallen in, as some predicted it would: our economy remains strong."
"I know some people ask about the "trade-off" between controlling immigration and trading with Europe.  But that is the wrong way of looking at things.  We have voted to leave the European Union and become a fully-independent, sovereign country.  We will do what independent, sovereign countries do.  We will decide for ourselves how we control immigration.  And we will be free to pass our own laws. "
________________________________________________________
We welcome your comments which can be posted here.
Visit our regularly up-dated Race to the White House section covering quotes, foreign affairs statements and policies of the presidential campaign candidates and parties.
RNS is also on twitter! Be sure to follow us @RNS_CIP